Happy New Year my lovelies!!! My first post in 2015!
The wonderful ladies at Hummingbird Communication Scotland sent me over a £50 gift voucher to use at Newlook Fort Kinnaird Shopping Centre, Edinburgh.
Fort Kinnaird is literally my second home, 5 minutes away from Queen Margaret University (so you can image where we spend our free time).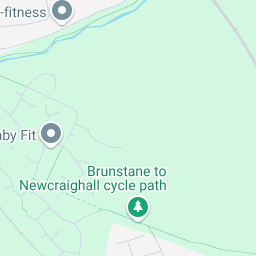 What is customer service?
According to Business Case Studies "Customer service is the service provided to customers before, during and after purchasing and using goods and services. Good customer service provides an experience that meets customer expectations. It produces satisfied customers. Bad customer service can generate complaints. It can result in lost sales, because consumers might take their business to a competitor."
Customer service in Events Management
The Independent on-line publication expresses that event managers need to maintain the highest level of customer service!
Training the front of house staff for Metropolitan Fashion show I always ensure I brief the events assistants to give the best and warmth welcoming.
What I look out in customer service in retail
– warm welcoming
– a clear obstruction free path
– assistants when needed
– Leave the store with that good productive feeling
I usually avoid going into town during the sales! Yes yes I know I'm the biggest bargain hunter but still can't deal with the sales. It's more the busyness and majority of the time it looks just a jumble sale! To my surprise Newlook was not that! Everything was sectioned out, customers were being civil and what better you had time to shop!
I saw two customer assistants sorting out the ladies wear. There was this beautiful bohemian cardigan which had the price scored out twice so made it unclear. I asked the girl to find out the price, she did so without bother! Even looked for me as I moved to a different stand.
What I liked about this was 1 day after the Boxing Day and they were already reducing the pricing! BARGAIN ladies!
I was serviced by Ryan upstairs. He did seem like he was lacking motivation as there wasn't a conversation other than purchasing my items. But I do understand as mentioned before Sales are crazy! So I can image it being a stressful busy day!
My favourite buy
I bought a few everyday-kind of tops but my favourite was this Petit jumpsuit 🙂 Yes a jumpsuit made for me in Petit! What's even better is the label said £9 and the till said £17. Without any hassle Ryan changed it.
What I loved about this outfit I wore it in two different occasions and styled it so it looked like two completely different Outfit Of The Day!
New Years Eve
I celebrated with my family this year! We had a joint celebration with my nephew Armaans 4th birthday and New Year's Eve!
My big sister and brother inlaw are the best cooks! My brother inlaw is the owner and head chef of Mint Takeaway one of the best Indian take-outs in Edinburgh! So you can image me being the biggest foodie and appreciating such flavoured Bangladeshi/Indian cuisine!
As I was around family and being respectful to my culture I combined a lace high neck crop with my jumpsuit. This look was my favourite! As I styled my beautiful Christian Louboutin's and my favourite Lulu Guinness with this look!
Makeup was dramatic as its NYE! I gave out tips on Instagram regarding how to fix glitter eyes 😉 And hair my favourite Kardashian inspired look.
Night out
As me and my sister Hassy stayed in this year for NYE so we decided to go to our favourite R&B venue in Scotland Tipsy at Lulus. I styled it simple and classy. I did two folds at the bottom of my jumpsuit, this made the look a little less formal. Pair with my favourite stripy heals and Michael Kors limited edition Monochrome print clutch.
Makeup I kept to a smokey brown pallet and hair big loose curls!
Which look is your favourite?
Thank you hummingbird! And thank you Newlook fort Kinnaird!
Till next time blogbees!
Dream to inspire ❤ ❤
Sultana ❤
This was a sponsored post by Hummingbird Communication on customer service at Newlook Fort Kinnaird, Edinburgh.